Please click on graphic to open Standard Southeast Radar loop.

Jacksonville Centered Radar

Please click on graphic to open in a new page. Click on play button in lower left to animate.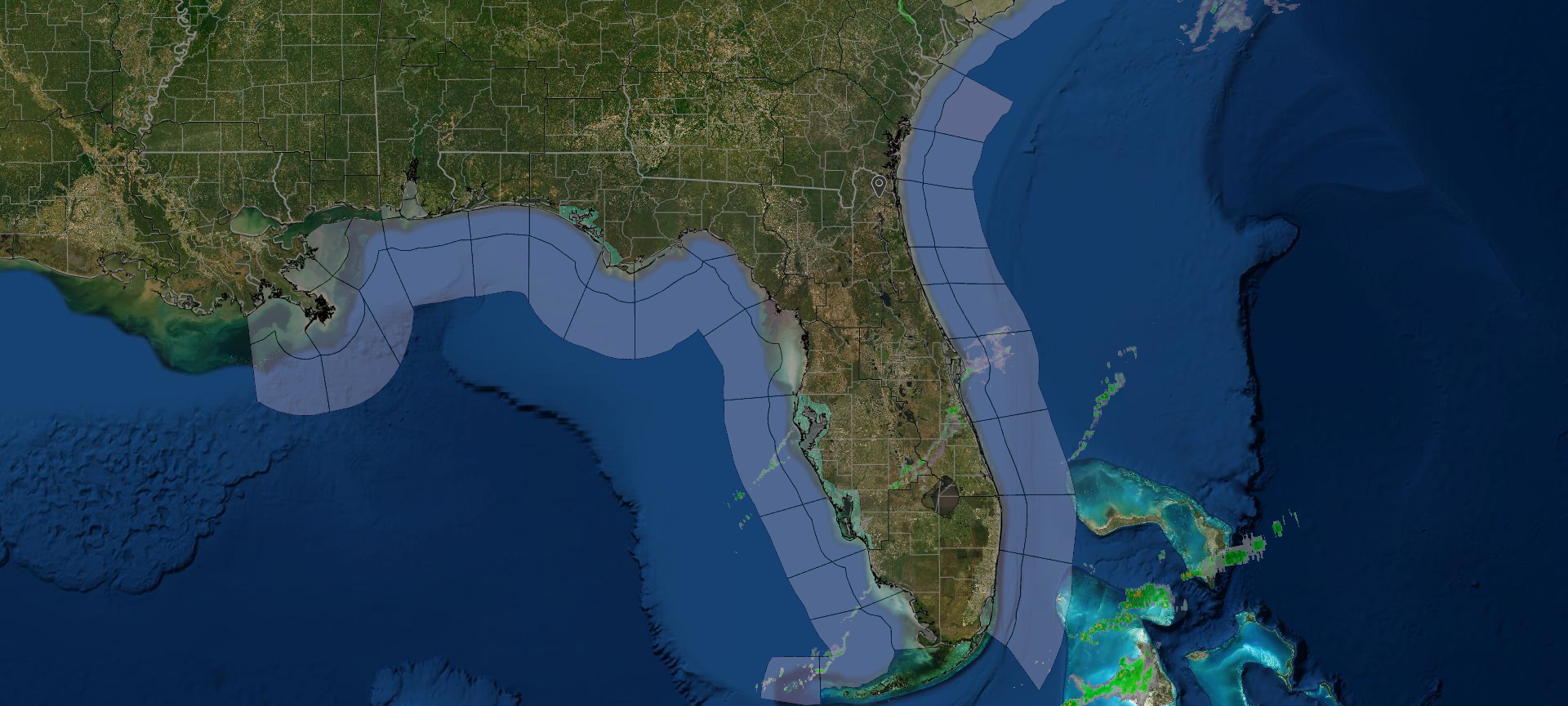 Jacksonville Centered Radar
Please click on graphic to open in a new page. Click on play button in lower left to animate.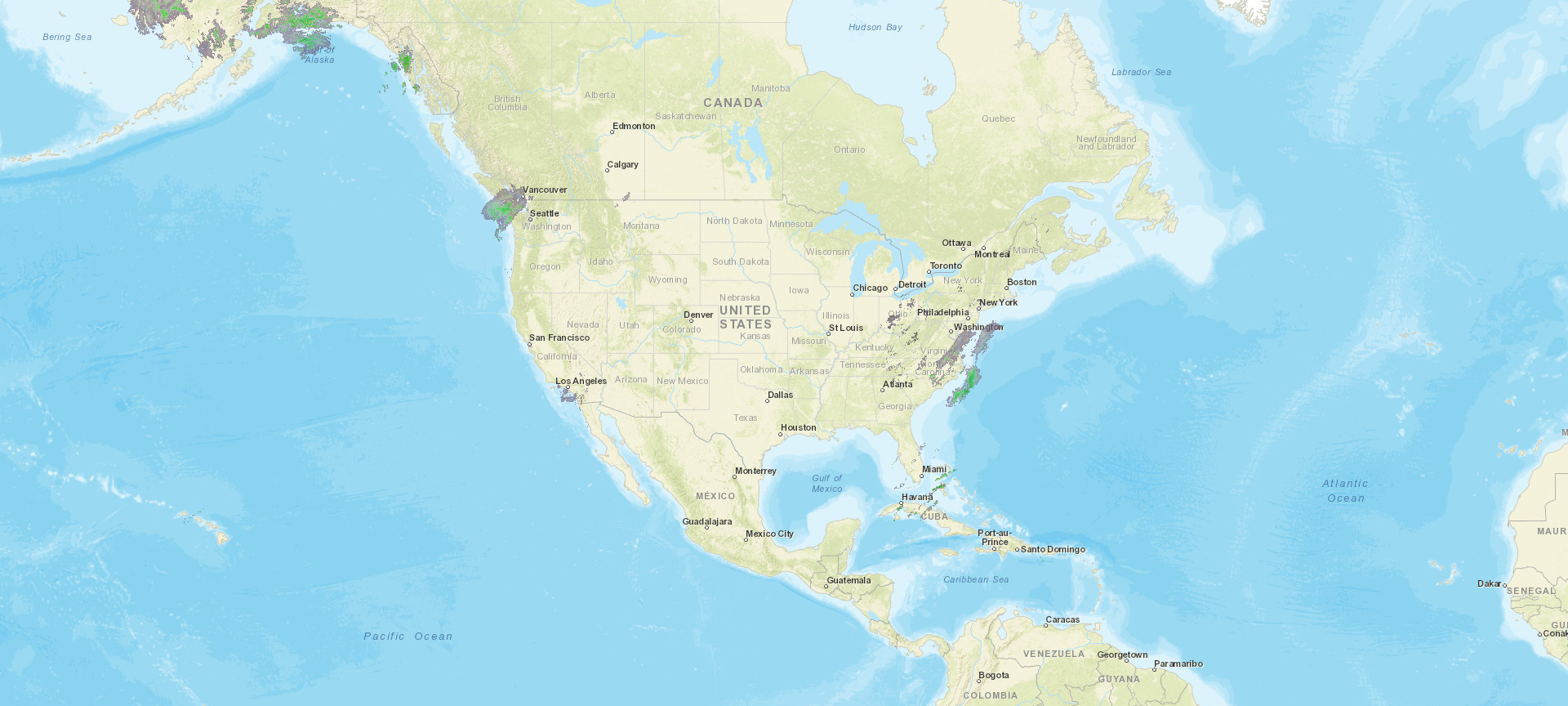 National Radar Mosaic
Please click on graphic to open in a new page. Click on play button in lower left to animate.
---
NWS JAX Graphicasts
The graphics below link to the NWS JAX graphical weather prediction page.
Please click on a graphic for the latest and more extensive information.
Real Time Lightening Tracker (Beta)
(Click on graphic below)

---
Severe Storms                 National Maps
Click on a graphic for further information

---
For Information on Tropical Cyclone activity, monitor
and the NWS Jacksonville Tropical Weather Page
For information on Severe Weather activity, monitor NWS Storm Prediction Center
---
Weather Alert Radio Information
Click on the graphic below for information about NOAA Weather Alert Radios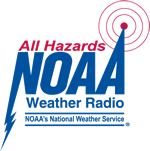 And click below to learn how to set your receiver to receive only messages for your area.
(Specific Area Message Encoding -- SAME)
---
Links to Other Sites
The following sites sites provide valuable information.
National Weather Service

National Weather Service Home Page
National Weather Service Jacksonville, FL Home Page
NWS JAX Short Range Base Reflectivity Radar
NOAA Satellite Services Division
NOAA GOES Satellite Views (many options)
NOAA Realtime Tropical Storm Specific Satellite Views
NOAA Hazard Mapping System Fire and Smoke Product
NWS Melborne, FL Short Range Base Reflectivity Radar
NWS Tampa, FL Short Range Base Reflectivity Radar
All NWS Radar Sites
National Weather Service Storm Prediction Center
National Weather Service National Hurricane Center
National Weather Service Climate Prediction Center
National Center for Environmental Prediction Model Analysis
NOAA Tsunami Preparedness Page

Other Weather Links (Non-governmental)
Tropical Atlantic Storm Models
[Click on Storm Name, Scroll down, select product]
CrownWeather.com Tropical
SpaghettiModels.com
Google Crisis Map (many options during active crisis)
Anything Weather
Ohio State University Weather
Unisys Weather
Another Source for Environmental Prediction Models
Tropical Cyclone Model Guidance
Newsemergency.com
University Corporation for Atmospheric Research Courses
Home Emergency and Disaster Safety
Natural Disaster Safety
Disaster Preparation Links
The Weather Channel
Weather Underground
WESH2 TV Doppler Radar
WFTV9 TV Doppler Radar
---
The Skywarn Program
Skywarn is a program developed by the National Weather Service (NWS) to enable people to report severe weather conditions to the local Weather Service office. Meteorologists from the local NWS office teach both basic and advanced classes in various communities in their coverage area.
The Basic Skywarn class teaches fundamental elements of storm spotting. The Advanced class expands on this information, going into more detail.
The next Flagler County Skywarn courses, Basic and Advanced in one session, will be held at the Flagler County Emergency Operations Center in Bunnell, FL. They will be taught by a National Weather Service Jacksonville meteorologist. To sign up, call Bob Pickering, Emergency Management Technician, at (386) 313-4250 or e-mail BP@flagleremergency.com.
[IMPORTANT: Skywarn Classes may be canceled with short notice should severe weather or a tropical cyclone pose a threat to the forecast area. All potential class attendees should check on the day of the class to insure that the class has not been canceled.]
Who Can Be A Storm Spotter?
Flagler Skywarn storm spotters are trained by staff of the National Weather Service in Jacksonville, Fl. The classes are free and anyone can become a Skywarn storm spotter.
Classes in Flagler County are generally held at the Flagler County Emergency Operations Center. Pre-registration is required. During our tropical weather season, NWS meterologists are frequently required to be on duty at headquarters and there are usually no classes scheduled locally.
---

Flagler County was recertified by the National Weather Service as a Storm Ready community.
The initial certification was issued in December, 1999, the first in Florida.
Skywarn® and the Skywarn® logo are registered trademarks of the National Oceanic and Atmospheric Administration,
used with permission.
---
Webpage Designed, Owned and Maintained By
Sam Carcione